Background Check Completed
Instruments

Saxophone

Skill Levels

Beginner, Intermediate, and Advanced

Genres

Jazz, Blues, Bebop, Rock, Pop, Novelty, Classical, R&B, Country, Standards, Gospel and more.

Lesson Duration

30 minutes

Age Groups

6+
Wayne Land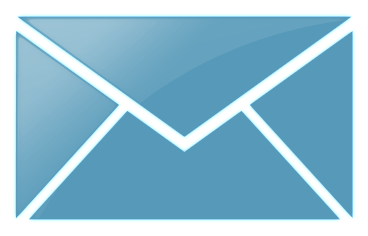 Contact Me
I hold two Music Education degrees as a saxophone major and have taught the instrument for more than 45 years.
Teaching Philosophy
We'll focus on developing tone quality, technique and sight reading in the context of learning jazz improvisation, novelty techniques, and obtaining that ideal "sound" and playing style you've been dreaming of. Saxophone is my primary instrument, thus I am well prepared to teach you all the fine nuances of performance. I offer my students customized learning material including transcriptions of requested songs and recorded audio examples.
Experience
18 years experience as a public school band instructor and over 45 years teaching saxophone. I perform with the jazz saxophone quartet "Three Rivers Saxtette" and the R&B group "Seven Wheel Drive". I've been a soloist with the New Orleans Jazz Society, University and school bands, the Ringling Brothers Circus and several other nationally touring shows. The saxophone has been my life for 52 years with my primary focus always as a teacher.
Credentials
Associate of Arts - Gulf Coast Community College
Bachelor of Music Education - Troy University
Unanimous A+, Senior Recital - Troy University.
Graduate work - Troy University
Graduate work - Berry University
Star Teacher Award Calhoun County, GA
Star Teacher Award Runner Up - State Level, Georgia
Outstanding Musicianship Award - Gulf Coast Community College
Gold Key Award - Troy University
Affiliations
National Bandmasters Association, Music Educators National Conference, Alabama Bandmasters Association, Florida Bandmasters Association, Florida Music Educators Conference, Georgia Music Educators Association, other teacher organizations.
"I Found my teacher Mr Wayne Land very sociable & patient which made my lesson a enjoyable experience."

"Wayne is a very patient and knowledgeable saxophone instructor. He took the time to listen to my questions and concerns regarding my playing, and provided me with instant and constructive feedback that I can use moving forward. He knows how to communicate sax methods and techniques to students in a manner that is extremely helpful. Wayne was also very responsive with his online communication as well. Great instructor!"

"I contacted Mr. Wayne Land after I failed to connect with another teacher. Mr. Land and I took the challenge- for him to teach a new student unable to read or write music and for the student musically inclined and unafraid to try something new. It was a great lesson. "

"Wayne is an excellent teacher. He has superb knowledge of his craft and makes lessons easily understood with explanations of 'why' in a lot of theory."