Background Check Completed
Instruments

Piano, Songwriting, and Violin

Skill Levels

Beginner, Intermediate, and Advanced

Genres

Classical, Pop, Latin, Rock, Bluegrass, World Music

Lesson Duration

30 minutes

Age Groups

All Ages
Victoria Gorpin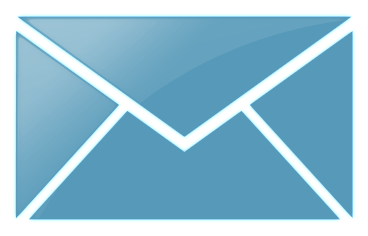 Contact Me
Besides performing and teaching piano, I also play the violin. My repertoire includes music from all over the world.
Teaching Philosophy
My teaching philosophy seeks to promote critical thinking, problem posing–problem solving instruction, performance opportunities (solo and ensemble settings) and offer various entry points for student assessment.
My purpose is to instill students with musical tools which they can use to grow into independent and autonomous learners. Several scaffolding strategies include: demonstration, recruitment of music-history, and multicultural musics.
Experience
My expertise in teaching and directing my own private school in Texas allowed me to experience, explore, design, and manage student's musical development while incorporating private and group violin, piano, music theory, and music history lessons.
In conjunction, I have taught in public schools orchestra, choir, and general music classes, while implementing a multicultural curriculum, inclusive classroom, and social justice.
Credentials
Masters of Arts in Music Education: Teachers College, Columbia University 2010-2012
NY State Initial K-12 Certification in Music Education 2012
Bachelor of Music in Violin Performance: SMU 2004-2008
Affiliations
College Music Society
TMEA
MTNA
"Victoria is a highly skilled educator for teaching a variety of musical styles. I have studied with Victoria for 5 years and she has been a great inspiration in my musical path. She is very thorough giving constructive directions and chooses individualized approaches that fit my needs. I highly recommend Victoria"

"My son and I love her a lot. She is a very wonderful teacher full of energy, patience. I love the way she teaches my son. She is not only teach him skills but also opened a music world to him. She encourages me a lot when I saw my son's behavior at her class. It's hard to have an excellent teacher like Victoria Glava. We are so lucky that we had her. We both love her."

"Ms. Glava was the perfect choice for my 10-year old daughter. She kept her attention and interest very well. My daughter really enjoyed her first lessons with Ms. Glava and is looking forward to her future lessons. As a parent, the online lessons are a perfect solution to our already busy schedule and the selection of teachers and teaching times are great! Ms. Glava was clear and I truly appreciated that she took interest in what types of music my daughter listened to."

"Victoria is a highly skilled educator for teaching a variety of musical styles. I have studied with Victoria for 5 years and she has been a great inspiration in my musical path. She is very thorough giving constructive directions and chooses individualized approaches that fit my needs. I highly recommend Victoria."

"Victoria is a perfect first time piano/music teacher for my son. She was incredibly creative and skilled at knowing what would get through to him and how best to encourage him all the while making progress fun. A wonderful experience."

"I really enjoyed having miss Glava as my teacher because she is very insightful and helpful when it comes to teaching piano. I learned a lot form her as a teacher and as a person. She was always very patient with me and that is mostly why I am grateful for her hard work."

"Miss. Glava is the best teacher I have ever been to. She is very open-minded, creative, and fun!"

"I think it's really cool to have a teacher that I can work with online. She really helps me improve the Fiddle. It was really hard to find a teacher but thankfully I was able to find her. Sometimes the program malfunctions but still totally worth it because I have a great teacher!"

" Victoria is truly a phenomenal teacher. Her teaching methods made learning easy, fun and interesting. Beyond playing the music, one will learn how to understand and interpret music. Music theory and history are incorporated in the lessons which means that one will have the deepest understanding of the pieces. Victoria facilitates each student's maximum potential. Victoria tailors her lessons to fit one's learning preferences. I highly recommend this music instructor."

"Patient, Knowledgeable, Explains Thoroughly, Plays very well, SMART! Best teacher i've ever had!"