Background Check Completed
Instruments

Acoustic Guitar, Classical Guitar, Composition, and Flamenco Guitar

Skill Levels

Beginner, Intermediate, and Advanced

Genres

Flamenco Guitar, Classical Guitar

Lesson Duration

60 minutes

Age Groups

13+
Stephen Dick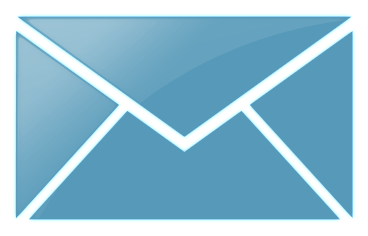 Contact Me
Flamenco guitar lessons offering deep insights into technique, style, and performance.
Teaching Philosophy
Thanks to a grant from the Spanish Ministry of Culture, I had the chance to study flamenco guitar in Córdoba, Granada and Jerez. In each city, I was struck by how well the traditional method of teaching flamenco guitar fits flamenco music.
Flamenco teachers in Spain rarely use books and they don't teach 'student pieces.' Student and teacher sit down face-to-face and the teacher shows the students how to play the same falsetas and rhythms they themselves perform. You learn flamenco as it is, not as it was.
Of course, beginning students get simpler passages and advanced students get the hard stuff, but in either case the teacher expects the student to strive to play as musically as possible. Technique is taught in service of musicianship. As a result, the student doesn't sound like a student for long.
I use a similar approach in my own teaching, with one important difference. The average Spanish guitar student has been exposed to the best flamenco in the world for years before he even takes up the guitar. An American student has to learn about the world of flamenco while learning to play it. Unless they already have a strong background in flamenco, I tend to start out my students with Juan Martin's El Arte Flamenco de la Guitarra. There are a lot of good books out there and I like many of them, but El Arte remains the best tool I know to help me get a student listening and playing like a flamenco guitarist.
Experience
I've worked in various musical styles in my life and flamenco is the only one that encompasses everything that's important to me about being a musician. Deeply rooted in tradition, flamenco provides a means to improvise, create and express profound and subtle emotions.
Perhaps what appeals to me most about flamenco is that it is guitar music. Everything about flamenco music, its harmonies, melodies and voicing, reflect its roots in guitar playing. Exploring flamenco is a way of exploring the instrument that I've played since I was ten.
I also love the way flamenco allows me to work so closely with other artists. Playing flamenco with singers and dancers means working in sync with other artists, matching the dancer's footwork beat for beat, or following the singer's unexpected harmonic shifts. Your eyes and ears are always locked on the other artists in shared creation.
Whatever the reason, my work with Mojácar Flamenco has been the most profound, fulfilling and far-reaching work of my career.
Credentials
MA, Music (Composition), San Francisco State University
• The Paulo Barsacchi Award For Guitar Composition For Sonatina For Solo Guitar
• Finalist In The Sur Jerez Flamenco Competition In Jerez, Spain
• An Award From The Spanish Ministry Of Culture For Study In Spain
• An Award From The Spanish Ministrty Of Culture For The Production Of Cantan Los Fuegos
• Two Grants From The Fundacíon Valparaíso For Artist Residencies In Mojácar, Spain
• The Frampton Award For Excellence In Contemporary Music
• A Meet The Composer Grant For Canciones Nuevas Y Añejas
• A Haas Fund Grant For Enthusiasms Of The Hand
• A Northern California Grantmakers Grant For Canciones Nuevas Y Añejas
• A Zellerbach Family Fund Grant For Canciones Nuevas Y Añejas

Book a Free Trial Lesson
Times displayed in UTC