Background Check Completed
Instruments

Piano

Skill Levels

Beginner, Intermediate, and Advanced

Genres

Classical

Lesson Duration

30 minutes

Age Groups

All Ages
Shauna Leavitt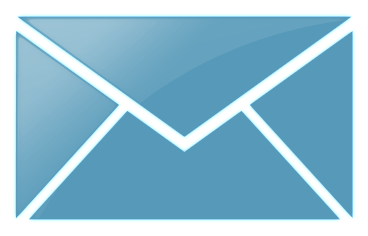 Contact Me
Positive and energetic teacher with 20 years of experience
Experience
Shauna has taught at both the USU Youth Conservatory as well as the ASU Prep Program. She has been honored as Teacher of the Year at the Youth Conservatory at Utah State and the Outstanding Keyboard Harmony Teacher by the Utah State University Department of Music. She has taught at the university level, as an instructor of Class Piano at both Utah State and Arizona State Universities.
As a performer, Shauna has performed as a soloist with the Utah Valley Symphony. Competitively, she has placed 1st in the Klatzkin Contemporary Solo Keyboard Competition at Arizona State, placed 2nd in the ASU Piano Concerto Competition, and placed 1st in the Utah Valley Young Artist Competition. She has also competed in the Utah State University Wasserman Festival, the Brigham Young University Piano Festival, and the Southern Utah University Festival.
Credentials
Shauna Leavitt holds a M.M. and a B.M. in Piano Performance and Pedagogy from Arizona State University and Utah State University, respectively. Since beginning her study of piano, Shauna has studied under the direction of Dr. Douglas Humpherys, Professor Gary Amano, Dr. Ralph van der Beek, Professor Dennis Hirst, and Dr. Baruch Meir.
Affiliations
Northern Virginia Music Teachers Association, Music Teachers National Association, Fairfax-Loudoun Music Fellowship, and National Federation of Music Clubs.
"Shauna is an energetic and skilled piano teacher. She is knowledgeable and comfortable teaching music from a variety of eras. She is serious about improving her students' musical skills but maintains a laid-back attitude. She improved my practice techniques and helped me become a better performer. Although I took lessons from her as a teenager, I can tell she is particularly good with younger kids. "

"Shauna Leavitt is an extremely talented and experienced piano teacher. Since being with Shauna, my daughter (age 10) has come leaps and bounds in her skill level, playing in several area competitions and scoring superior ratings. Shauna knows just how to challenge her students, while also fostering a real love and appreciation for playing and performing. We couldn't ask for anything more. Can't recommend her highly enough!"

"Shauna is a wonderful teacher and has really helped my daughter to grow and advance quickly playing the piano."

"Shauna is an understanding teacher. I am a junior in high school with a busy schedule. She works with me but doesn't push me to unrealistic expectations. I like how she is able to break down a piece and help me find patterns in the music to help me work through it faster and easier. She is very personable and easy to talk to. She makes music fun and enjoyable because I am able to make suggestions for pieces I am interested in playing. I love Shauna as my teacher."

"Shauna connects with each of my children at their differing levels and choses music that they are interested in playing. My girls have really enjoyed her as their teacher and they have progressed to new levels under her tutelage."

"Shauna is an EXCELLENT piano teacher. She is well organized, has regular planned events during the year, and works with the strengths of each student. Shauna has a great way of connecting with students and can get them to understand the theory and techniques they need to master, plus she has fun programs and challenges throughout the year. We are very pleased to have Shauna as our daughter's teacher."
Book a Free Trial Lesson
Times displayed in UTC