Background Check Completed
Instruments

Acoustic Guitar, Composition, Electric Guitar, Music Theory, Piano, Voice, Keyboard, and Violin

Skill Levels

Beginner, Intermediate, and Advanced

Genres

Classical, jazz, improvisation, rock, traditional, folk songs, Broadway, and more.

Lesson Duration

45 minutes

Age Groups

All Ages
Samantha Bassler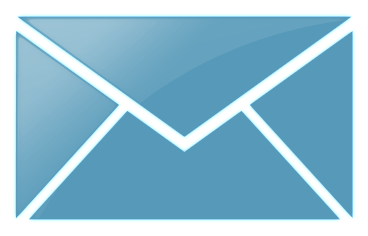 Contact Me
Experienced piano, voice, violin, and guitar teacher, part-time music professor, and PhD candidate
Teaching Philosophy
I provide music lessons that are tailored to each student's individual needs. I do not use one method for every student, but rather strive to match what is best for each student and what helps them grow into great musicians who have a strong love for music.
Experience
12 years experience teaching private music lessons, and six years experience teaching music history and music theory at the college level. Taught private piano students in various capacities, self-employed from 2000-2003 and from 2007-present, and for Music to Your Home, Inc. from 2003-7. Founder of Stellar Music Space in Brooklyn, NY in 2011. Member of the Music Teachers National Association, the National Guild of Piano Teachers, and participant in piano pedagogy workshops and in master classes in Pennsylvania and the NYC Metropolitan Area. See SamanthaBassler.com for more information on performance activities.
Credentials
Holds the Bachelor's degree in Music with primary concentration of piano and double minor concentrations of voice and organ from Nyack College, the Master's degree in Musicology with emphases in aesthetics and 20th-century French music from the University of Oxford, the Master's degree in Musicology with emphases in theory and analysis and sixteenth-century English music from Rutgers University, and is a PhD candidate in Musicology with emphasis on the reception history of early English music in eighteenth-century London. Awarded the Exemplary Music Student of the Year in 2003 AND 2004 by the Nyack College School of Music, and was awarded both music performance and academic scholarships by Nyack College and Rutgers University.
Affiliations
Music Teachers National Association
National Guild of Piano Teachers
North American British Music Studies Association
American Musicological Society
Society for Music Theory
Society for Disability Studies
Society for Music Theory Disability and Music Interest Group
Society for Ethnomusicology
"Samantha Bassler does an amazing job! She is kind, professional and a great listener. She gently pushes you to do your best and to expand your skills to the next level. I would highly recommend her to anyone who wants to learn how to sing or improve what they can already do!"
Book a Free Trial Lesson
Times displayed in UTC