Background Check Completed
Instruments

Music Theory, Piano, Keyboard, and Music Production

Skill Levels

Beginner, Intermediate, and Advanced

Genres

Jazz, Classical, Rock/Pop

Lesson Duration

60 minutes

Age Groups

6+
Robert Ponte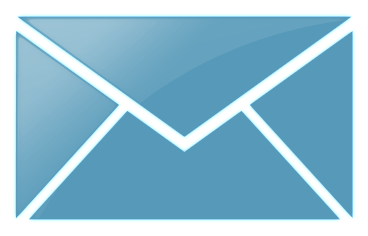 Contact Me
PIANO: Beginner to fairly advanced, from Rock to Classical to Jazz, reading to playing-by-ear, I can teach you to enjoy the process!
Teaching Philosophy
I believe that I have a responsibility to help you express your musical self, in your own way. Music can be an extremely satisfying form of personal expression, and that should include a ton of enjoyment in the learning process, as well as in the product. But I can't help you get there effectively unless I'm willing to listen. What are your goals? How do you learn best?
Experience
1976-2012: Piano Instructor, Jazz Ensemble Director and Concert Band Director at the Cambridge RIndge & Latin School in Cambridge, MA (now retired). Inclusive: collaborated and ran student workshops with Wynton Marsalis, Dave Douglas, Eddie Palmieri, Benny Golson, Yo-Yo Ma, Gunther Schuller, John Harbison, Eliot Fisk, et al.
Jazz Pianist: performances at many Boston area venues, including Berklee College, New England Conservatory, Regattabar, New Orlean's Heritage Festival, Jacob's Pillow, et al.
Credentials
Graduate: New England Conservatory of Music - Bachelor of Music Education/Piano
Affiliations
NAfME - National Association for Music Educators
"Had my first lesson with Bob today and it went great. Bob obviously has a passion for piano and for teaching. I was looking for more structure in my lessons than what I have had in the past, and Bob clearly provided that with a number of great exercises I'll be working on in the next few weeks. I love that he is willing to put together notes on our lesson to remind me of what I need to work on. Looking forward to seeing what I can accomplish before our next lesson."

"Robert is a great teacher that does a great job of explaining the material being taught and giving great analogies to help convey the information. You can also tell he is passionate both about music and teaching it. Looking forward to more lessons! "

"Bob is a very dedicated teacher, and his love of music and teaching is obvious. Several things separate Bob from other instructors: 1. He quickly assessed my ability and tailored lessons to my level. The lessons are challenging and interesting, with a lot of drills and theory as well as playing songs. 2. He listens to me and knows the sounds I am trying to achieve, and he helps me to play arrangements to accomodate that. 3. The volume of work he gives me perfectly fits my practice schedule."

"Robert is a fantastic, experienced teacher who is patient and encouraging. My lessons have all gone well and I feel I am progressing well. Robert needs to be commended for his unlimited patience for those of us who have a hard time slowing down and getting our fingers in the right places. Thanks so much!"
Book a Free Trial Lesson
Times displayed in UTC