Background Check Completed
Instruments

Voice

Skill Levels

Beginner, Intermediate, and Advanced

Genres

Bel Canto singing technique but for the modern singer & for all genres. Gain the proper tools to become a self-sufficient singer/performer. Be trained by an international recording artist & Certified Artist Developer with Conquer Entertainment.

Lesson Duration

60 minutes

Age Groups

6+
Rachel Menconi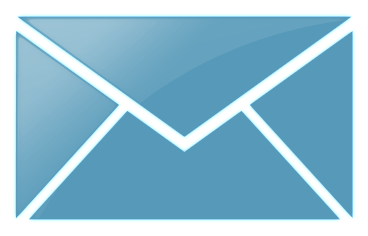 Contact Me
The Menconi Performance Studio: Where you learn not only healthy technique but how to become a self-sufficient artist.
Teaching Philosophy
My students come from all walks of life & have different goals but they all have one thing in common. They have a desire to sing the best they can. Students learn how to become self-sufficient artists without being torn down & without having that part of them that makes them unique taken away. Every student that finishes this customized program, gains a more productive mind-frame & a technique that they can always count on. 15+ yrs of teaching.
Experience
I have 22+ yrs of intense Bel Canto singing tech w/ a master teacher, 25+ yrs of performance, starred in 40+ shows/20+ Off-Broadway Cabarets, 12+ yrs Of Musical Theatre, 10+ yrs of Theatre/On-Camera (Stanislavski, Chekhov, & Stella Adler), 14+ yrs of directing, 16+ yrs of script/songwriting, 10+ yrs of being an International Recording Artist, an album "Just Meant To Be" w/ original singles "Don't Even Try" & "You WIll Love On" on youtube.
Credentials
Trained at some of NJ's & NYC's most respected schools including The Stella Adler Acting Studio. Credits: commercials, films, TV, music videos, & numerous stage credits (Off-Broadway/NYC Theatre). Honors: Magazine covers, featured articles, sung to thousands of people, studio albums, 2002 Helen Hayes Nomination for Outstanding Vocal Performance in a Musical (Miss Adelaide in Guys And Dolls), & 2008 finalist for NYC Singing Idol Competition.
Affiliations
SAG-AFTRA, VASTA, NATS (Certified), NARAS (Grammy Awards), NSAI, NJMEA, NAFME, & BMI. **Private lessons; 8 yrs old+/group classes; 6 yrs old+ available. All ages/levels welcome: Children, Teens, & Adults. My students have been accepted to Performing Arts Schools & Colleges, gone on national tours, released albums, have been cast in regional/Off-Off-Broadway/Off-Broadway Theatre, have been in movies, on TV shows, & NBC's "The Voice" competition.
Book a Lesson
Times displayed in UTC