Background Check Completed
Instruments

Keyboard, Piano, and Voice

Skill Levels

Beginner, Intermediate, and Advanced

Genres

classical, opera, pop, film music

Lesson Duration

30 minutes

Age Groups

All Ages
Maria Rubio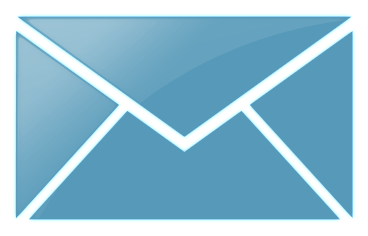 Contact Me
MUSIC HEALS ALL! Piano lessons from an award-winning pianist and experienced teacher in English, German, Spanish or Italian
Teaching Philosophy
My teaching philosophy is based on enjoying while learning. This way, both student and teacher will experience faster results in the
learning process.
I also like to emphasize the importance of programming. It is very important to tailor a program specifically for each student's skills level and interest, making full use of my teaching tools for a goal oriented development and avoiding the chance of a student's lack of motivation and/or interest.
Learning piano requires a lot of dedication, and for this we need to work on keeping the students excited and working with the right
program. When teaching, I try to find balance between all these factors.
Experience
Born in Spain, María de los Ángeles Rubio studied piano at the Real Conservatorio of Madrid and soon developed a deep affection for Lied interpretation. She holds a master's degrees in Lieder from the Hochschule für Musik in Munich with Prof. Helmut Deutsch and most recently won the special prize for the best accompaniment at the Suder Lied Competition in Nürnberg, Germany. Ms. Rubio holds a second master degree as a Collaborative Pianist from the Hochschule für Musik und Darstellende Kunst Stuttgart where she worked with Francisco Araiza.
María de los Ángeles was a regular guest artist at "International Festival of the Spanish Song" in Granada and at the "International Vocal Arts Program Institut" Summerprogram in Tel Aviv, where she played for lessons and masterclasses for Joan Donermannn, Ruth Falcón and Mignon Dunn (MET, New York).She was official pianist at the "Vocal International Competition of Zamora", Spain.
She is much in demand as a pianist both for recitals of Lieder and for music theatre productions. She has worked musically on productions including "Il Barbiere di Siviglia" in Thüringen Schlossfestspiele, "Wiener Blut" in the Prinzregententheater in Munich or "L'elixir d'amore" in ArcLight Theater, New York. As Lied pianist she has accompanied recitals in Spain, Mexico, Germany (Theater Heidelberg and Erfurt, Schloss in Karlsruhe), Austria (Musikverein, Viena), Italy, Croatia and Switzerland.Maria has been privileged to work with a number of leading singing teachers and vocal coaches, and is increasingly in demand as a coach to singers in her own right. She also works regularly as accompaniment pianist in Workshops and Master-classes.
Credentials
-Master's Degree in Collaborative Piano (Opera), State University of Music and Performing Arts in Stuttgart, Germany. Professor - Bernhard Epstein and Francisco Araiza
-Master´s Degree in Art Song Performance for Singers and Pianists, University of Music and Performing Arts in Munich, Germany. Professor - Helmut Deutsch
-Pedagogical Aptitude Certificate, Universidad Complutense de Madrid, Spain.
-Post Graduate Degree in Piano, Universidad Alcalá de Henares Madrid, Spain. Professor - Josep Colom
-Bachelor in Piano Performance, Specialty in Vocal Accompaniment, Real Conservatorio Superior de Música de Madrid, Spain. Prof. Elena Orobio and Prof. Juan Antonio Álvarez Parejo
Affiliations
-1st Prize, I. Certamen Nacional de Lied "Fidela Campiña" Albox, Spain
-2nd Prize, International Suder-Lied-Wettbewerb and Prize for Best Accompanist, Nuremberg, Germany
-1st Prize, VIII Chamber Music Competition Aracena, Huelva, Spain
-2nd Prize/Piano, Competition Ciudad de Bollullos, Huelva, Spain
-1st Prize, XV Chamber Music Competition Triana, Sevilla, Spain
-Recipient of the following Scholarships: Fundation Humboldt, DAAD, Spanish Minister of Culture and Autonomous Community of Madrid
-Various Masterclasses with Prof. András Schiff, Miguel Zanetti, Teresa Berganza, Elizabeth Leonskaja, Manon Liú Winter, Grace Nikae, Ramzi Yassa, and Guillermo González among others