Background Check Completed
Instruments

Flute and Suzuki Method

Skill Levels

Beginner, Intermediate, and Advanced

Genres

Classical

Lesson Duration

30 minutes

Age Groups

13+
Lisa Carlson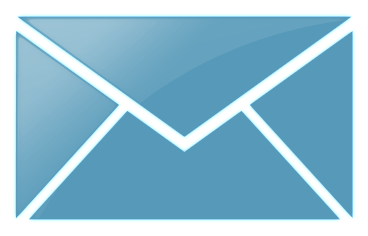 Contact Me
30 years of inspiring flutists' passion for music through clear and individually tailored instruction.
Teaching Philosophy
Learning begins with a student's inspiration. My work is to respect the student's learning style and interests, and convey both the fundamentals and musical details with the student's passion in mind.
Communication style ranges from articulate communication of the literal details involved, to pure imagery, depending on the student's needs and interests.
Experience
I have taught flute since 1985, including private lessons, flute choirs, chamber ensembles, as well as music camps and public school music. My students and former students have placed well in local, state and regional competitions, festivals, and ensembles.
As a freelance performer, I have commissioned and performed new works, and perform with some of the top musicians in the area. I maintain a website and studio blog at http://lisaflute.com.
Credentials
My study of flute includes private lessons with Katherine Borst Jones at Oberlin, Jane Ambrose, Jerilee Kechley, and others.
I have participated in Master Classes with Robert Willoughly, Louis Moyse, and Toshio Takahashi among others. I received Music Teachers' Certification in 1989.
Affiliations
National Flute Association
Suzuki Association of the Americas
Vermont Association of Wedding Professionals
I have served on the board of directors for:
The Preparatory School of Music and Dance at Vermont College
The Monteverdi Music School
The Green Mountain Youth Symphony
"I've taken a dozen lessons with Lisa, and I am "blown away" by her attention to detail and ability to explain how to have an excellent tone and better musicality, all the while being inspiring and encouraging. I've played flute for years, have had 5 teachers, paid twice as much, and gotten more from Lisa in virtual lessons than from my locally based teachers. I'm an amateur who recently performed with confidence and a well projected sound for the first time ever. Thanks, Lisa."

"I was very pleased with my first lesson. Ms. Carlson wants me to develop a solid technique, which is crucial for success in musical performance. I plan to follow here advice to the letter."

"My daughter was very nervous about the lesson and having to play for someone. Within the 1st 30 seconds, my daughter was relaxed and laughing with Lisa. She had a great time and wants to continue.... she's really excited about improving her skills on flute and looking forward to her next lesson!"

"Lisa is a creative, patient, and talented teacher. Lisa provides organized, thoughtful instruction that motivates her students. Our daughter has an under-bite and Lisa worked with her to overcome the challenge and maintain her excitement to learn to play the flute! We highly recommend Lisa."

"I can't believe the progress my daughter has made in under two years! Lisa showed amazing patience, and really worked with our family to make lessons a positive and rewarding experience for all of us."

"Lisa is awesome, awesome, awesome! For energetic, easily distracted children she knows how to engage them and keep them on track. She uses incentive stickers, charts and world records to make learning fun. Lisa communicates well through her website and lesson reminders which I so appreciate. My daughter has been taking lessons for the last year and a half and her flute playing sounds beautiful!"

"Excellent! The best teacher I've ever had! Everyone must take music lessons from Lisa!"
Book a Free Trial Lesson
Times displayed in UTC