Background Check Completed
Instruments

Keyboard, Music Theory, and Piano

Skill Levels

Beginner and Intermediate

Genres

Classical ( Bach to Debussy), Jazz (Brubeck to Shearing), Blues (any way you cut 'em) , New Age (Yanni), Musicals (all are wonderful!), and Pop Standards (from Sinatra to Bublé').

Lesson Duration

30 minutes

Age Groups

6+
Linda Tippett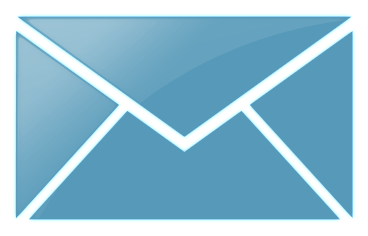 Contact Me
Play with me. Play for personal pleasure. Play for others. But Play! It's soul food. It's brain food. It's exciting! Call me! Let's give it a go...
Teaching Philosophy
We learn to talk by listening and copying what we hear. At some point we learn to read the words we've already been speaking. As in life, so in music. We learn to play music by copying what we hear, by listening and repeating, short patterns then longer patterns, creating, combining, and mixing - making the music our own. And before you know it we're playing music!
Experience
I've taught all ages from California to Colorado to Casablanca, Morocco. I start with my own fast-track easy to play songs Once the basics are grasped, we merge into traditional written music (Bastien and Faber method). Studying the art of music is intrinsically rewarding! It's soul food. It's brain food. It's fun! I've taught both private and group lessons, as well as public school music teachers, and am never surprised by the joy of making music!
Credentials
BA Music UCLA
Lifetime Teaching Credential UCLA Graduate School
Co-author early piano curriculum used throughout the U.S.
Piano Pedagogy Colorado State University
Affiliations
"I am passionately and incandescently in love with music. And I have no one to thank more for this beautiful affair than the lovely Linda Tippett. Of all of the wonderful things she said, I'll never forget her smiling and telling me, "I want to teach you all of the rules so that you can go out on your own and break every last one of them." I am one of many lives that have been touched by Linda. Through music, she was able to help teach me such vital life skills like self-discipline, dedication and commitment."

"Ms. Tippett was a great teacher who was very encouraging. She was my first piano teacher and I remember learning and getting better very quickly. I remember looking forward to lessons and making music in the studio. Unfortunately, because Ms. Tippett had to move, I wasn't able to continue lessons with her past elementary school. I kept playing piano and eventually won a young artist concerto competition. None of this would have been possible without the guidance of my first teacher Ms. Tippett."
Book a Free Trial Lesson
Times displayed in UTC