Background Check Completed
Instruments

Acoustic Guitar, Drums, Electric Bass, Percussion, and Piano

Skill Levels

Beginner, Intermediate, and Advanced

Genres

Rock, Jazz, Latin, Funk, Folk, Classical, Pop, Marching, Dance, Reggae, Experimental, Artistic, Bebop, R&B, Metal, Hardcore, Punk, Country, Oldies

Lesson Duration

30 minutes

Age Groups

All Ages
John Gotsis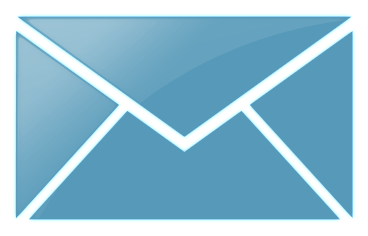 Contact Me
Want fun, energetic lessons where you learn exactly what you need to perform? Schedule a lesson with me today!
Teaching Philosophy
My passion for music and equal passion for education fuels my energetic approach to music lessons.
My curriculum is uniquely catered to each individual student, be it a 5-year old piano student or a 25-year old drums student.
I have a hands-on, application-based style to all of my teaching, emphasizing the most important things you need to know to be able to go out and perform on your instrument!
Experience
I have worked full-time as the owner and primary teacher for "In-House Music Lessons," a mobile studio for K-12 students on drums, piano, guitar, and bass.
As the current Jazz Drum Set Graduate Assistant at Michigan State University, I have extensive performing, recording, teaching, and national touring experience in jazz, rock, and classical genres.
Credentials
B.S. in Music Education - Indiana Wesleyan University, 3.5 GPA. Indiana K-12 Instrumental Music Teachers Certificate. Current Jazz Studies Masters degree student - Michigan State University.
Affiliations
Member of Kappa Delta Pi (Music educator fraternity) and the National Association for Music Education (NAfME).
"John taught my children piano, guitar and drums. He is extremely patient as my children sometimes had time to practice throughout the week and sometimes they did not. As well, John was very accomodating and flexible when our schedule got a little too chaotic at times. Regardless, John is an excellent teacher, and we highly recommend John!"

"John walked me through music theory, as well as the details of the guitar. As an adult student, I was nervous about picking up an instrument but I am now pretty confident I can learn how to play the guitar. John (oddly!) has knowledge of jazz and hard rock. Thanks for the great lesson and I look forward to many more!"

"John is a fantastic teacher. He taught my 7 year old how to play the drums. He was kind, friendly and patient with my son. He has vast musical experience and an excellent teacher. The highlight for me was hearing my son have a jam session with John as my son played the drums and John played the guitar!"

"John taught my son drums this past year. We were so sad to lose him when he moved. We have a new drum teacher that is very good, but my son still says, "John is the best." He is not only extremely knowledgable about the drums but know how to relate to kids and get them motivated. I cannot recommend John enough."

"John is very good at assessing a student's abilities and interest's and adjusting his lessons accordingly. He makes the lessons fun and challenging."

"John taught our 8 year old son drum lessons for a few months before leaving for graduate school. He has a wonderful ability to relate to people. He has excellent skill and enthusiasm, making our son WANT to learn. We highly recommend him and wish he was still in town!"

"John is a great teacher. Our Kindergarten-aged daughter took both piano and guitar lessons from John. She was not only able to learn from him, but she really enjoyed him as a teacher, as well. John was able to keep her attention (sometimes difficult for a Kindergarten student!) and work with her as she began learning the basics of her instruments. When John moved away, we were sad to see him go--teachers like him are hard to find. I would highly recommend him as a teacher."