Background Check Completed
Instruments

Composition, Music Production, Music Theory, Songwriting, and Trombone

Skill Levels

Beginner, Intermediate, and Advanced

Genres

Classical, Jazz, Pop

Lesson Duration

30 minutes

Age Groups

13+
Jens Wendelboe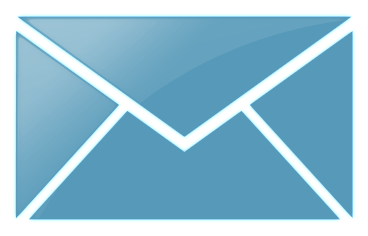 Contact Me
Trombone, composer, arranger, orchestrator, conductor, CD's, Film scores, sheet music, big band, concert band,
Teaching Philosophy
Growing up in the Waldorf school tradition where individualism is highly regarded, the foundation of my teaching philosophy is that everyone has some unique strength and creativity, and it is one of my tasks as a teacher to bring that unique individualism out in each and every one of my students. My philosophy is to help students be self-motivated to continue to strive for personal excellence. Whether in the area of conducting, performing or composing/arranging, I work towards the goal of creating the "magical moment" that generates confidence and inspires the student.
The methodology of "learning by motivation" aligns well with this philosophy and my methodologies revolve around this. I strongly believe that a teacher's job is to motivate ones students and not simply get them through the course curriculum. Over many years I have helped people overcome performance anxiety. This has taught me a lot in regard to what makes different people want to play and perform music. Motivation comes from many angles. A teacher needs to help find what inspires each individual student or ensemble.
This together with lifelong experience in the professional/performance/recording and teaching world makes me believe that I will make a very positive contribution to your music learning.
Experience
EVENTS AND ORCHESTRAL BACKING OF WELL KNOWN ARTISTS- PERFORMING, ARRANGING, CONDUCTING
Became the new member of "Blood Sweat & Tears" 2006-present
Donna Summer, Musical Director, conductor on tour 1993-1995, and 2004-2012.(Carnegie Hall, US, Europe, Caribbean, Latin America, Japan) "Tribute to Donna Summer" Madison Square Garden KTU, 2003 Conducted and Arranged music.
The New York Restoration Project. Conducted and performed for Bette Midler & Donna Summer 2003
Morocco, private concert for his Majesty King Mohammed the 6th at his Palace New Years eve.2002
Morocco, private concert for his Majesty King Mohammed the 6th Wedding, at his Palace. July 2002
Westbury Music Fair, performed with The Dells, Johnny Mathis, Connie Francis, Neil Sedaka, Jerry Vale, Paul Anka, Frankie Valli
The Norwegian Radio Symphony 2004, guest conductor,and 2000 Conducted, orchestrated and soloed with the orchestra in seven different productions such as: CD recording, Film recording, Children event, popular musical and jazz concerts with among others alto saxophonist Peter King.
Army bands 2000 Conducted several concerts with original material in Norway.
The Ambassador Show Conductor and trombone soloing in Harstad, Norway, 1998/2000.
The Norwegian Radio Symphonic Orchestra, Norwegian Labor Unions 100 Year Anniversary, April 1999.
Opening Concert in Harstad (Festspillene i Nord-Norge), June 98.
Celebration in the Square '92, Musical director for Paul Newman's Fundraising event for the "Hole in the Wall Gang" featuring Tony Bennett, Donna Summer, Neil Sedaka.Westport, Connecticut
——————————————————————————–
ALBUMS
The following CD's represent original compositions of Jens Wendelboe:
1) Big Crazy Energy New York Band "Fresh Heat" 2012
2) Big Crazy Energy New York Band "Inspirations" 2010
3) A LOOK INSIDE Recorded and conducted a new CD with all new compositions for the army band of Norway. Will be issued in Mai 2001
4) Logos, composer, conductor, trombonist, producer. Symphony orch. Rhythm sect. Gospel choir over the gospel of Johanes. (Church music), 2000.
5) Classical Works of Jens Wendelboe (not for sale, promo only), 1999.
6) Get Crazy with the Crazy Energy Jazz Quartet, composer, trombonist, Oslo, 1999.
7) Strolling with the Groove, composer, arranger, conductor, trombonist, Oslo, 1997.
8) Crazy Energy Jazz Quartet, trombone, Oslo, 1997.
9) Jens Wendelboe Big Crazy Energy Band II, composer, conductor, arr., Producer, soloist, 1993.
10) Jens Wendelboe Big Crazy Energy Band I, composer, conductor, arr., Producer, soloist, 1991.
11) Letter From New York, composer, conductor, arranger, producer, New York, 1985.
12) 'Lone Attic, composer, conductor, arranger, producer, Oslo, 1982
Recent Producing/Orchestrating work:
* Produced songs for future CD of Recording artist, Meg Dunn, 2004
* "REAL THING DELUXE" Conducted and co produced. No.2 best selling jazz record in Norway 2000.
* "ONE DAY" Orchestrated for Sidsel Kyrkjebø (best seller in Europe) 2000.
* Misc. recordings with David Foster, Jimmy Webb, Roger Nichols, Barry Mann, Cynthia Weil, Bruce Roberts
* Recording artist and arranger on over 50 classical, fusion, top 40, jazz and rock & roll recordings.
* Arranger on recordings for the Monroes and Bobbysocks (best sellers).
Credentials
AWARDS AND RECOGNITION
The "Lys Music Composition Contest" 2nd. Prize for Jazz Orch Belgium 2003.
Norwegian Composers Foundation, Scholarship, 1986, 1993, 1997, 1998, 1999. 2000-2002, Scholarship to write a symphony
Norwegian Found for Performing Artist, stipend 1990,1996,1999.
TONO, stipend 1990, 1996.
Norwegian Association for Popular Authors: Prize of the Year for Best Composition, 1982, 1986, 1996.
Barga Jazz '92, 2nd Prize, International Arr. & Composition competition for Jazz Orch., Italy
Danish Broadcasting Orch., Denmark Radio Cup, 1988 & 1989 for original classical compositions.
The Municipality of Oslo, Oslo City Cultural Stipend, 1986.
Norwegian Composers Union, Anders Klæstads Scholarship, 1984.
EDUCATION
Manhattan School of Music. New York, N.Y. Master in Composition and Film Scoring, 1985
Østlandske Music Conservatory. Oslo, Norway. Bachelor Degree – Classical Trombone, 1979 Individual Study with Don Sebesky (Film Score), Dennis Wick (Trombone), Michael Gibbs (Composition), Ed Green (Film Score), Bill Watrous (Trombone), Arild Jensen (Trombone)
Affiliations
Blood Sweat & Tears. Donna Summers arranger, conductor and trombonist
"Jens Wendelboe is a fantastic teacher who combines his expertise in performance, composition, and conducting to give his students the best possible experience in learning to not only play, but to understand and love music. He has a vast knowledge of many different styles of music and can bring music to life in his students. His supportive, encouraging style makes my lessons something I look forward to. I would highly recommend Jens Wendelboe."
Book a Lesson
Times displayed in UTC