Background Check Completed
Instruments

Keyboard, Music Theory, Piano, and Songwriting

Skill Levels

Beginner, Intermediate, and Advanced

Genres

Classical, Jazz, Brazilian-Jazz, Pop, Reggae, R&B,

Lesson Duration

30 minutes

Age Groups

All Ages
Jamila Sahar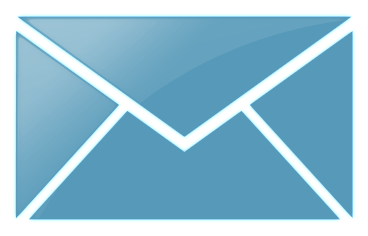 Contact Me
I will show you how to obtain a Commanding Technique at the Piano and Play Classical, Jazz, Brazilian & Pop
Teaching Philosophy
My philosophy is to push you to exceed your expectations and reach your goals while still having fun. I will push you, but gently and show you a lot of effective ways of practicing so that you achieve more in less time. I am big on technique and really believe in the importance of developing a solid technique, which I will help you to acquire.
Speaking of the music, I feel music has two sides, the side where you feel and connect with the music, composer and performer emotionally. There is also a scientific / mathematical side to music which is called music theory. Unforgettable performances are the result of deep analysis, emotional connection to what the composer has written and brilliant technical skill. When these elements are bridged together the results are astounding.
I generally divide the lesson into three sections:
Technique
Repertoire
Music Theory
What is most important is that you are enjoying your music educational experience. Looking forward to your lessons, enjoying your practice time and having a sense of accomplishment. I will push you to exceed your own expectations but you will set the pace as well as determine what music you desire to play.
Experience
My formal education began at the Harlem School of the Arts, where I studied with Dr. Armenta Adams a concerto winner of Juilliard School of Music who studied with world renowned pianist Sascha Gorodnitzki. I then went on to continue my education at Manhattan School of Music and the Leonard Davis Center for the Performing Arts, where I earned a Bachelors of Fine Arts in Jazz Piano Performance. I have currently finished my MM in Piano Performance at Florida International University studying with world-renowned international pianist Kemal Gekic, through the Golden Key International Honor Society.
Credentials
Masters of Music in Piano Performance
Bachelor of Fine Arts in Jazz Piano Performance
Affiliations
Certificate of Educational Partnership with Steinway & Sons
Golden Key International Honor Society
"Jamila Sahar is an amazing piano teacher. She is passionate, and dedicated to teaching music. I couldn't have had a better experience. I was a beginner, and Ms. Sahar was very patient in helping me to learn the fundamentals and develop a strong technique. While I am still making progress, I am playing the piano professionally now thanks to Ms. Sahar's dedication. She made the lessons enjoyable, and really took time analyzing my skills at each lesson so I could improve quickly. Highly reccomend. "

"After years of playing, Ms Sahar has given me an understanding on how to improve my technique,by the way you touch and strike the keys,that has already improved my playing greatly.She is very clear and to the point on what she teaches,and on how you can reach the next level in your performance. The lessons are very exciting and informative for me."

"Ms. Sahar has been teaching my two daughters for a little over a year, and every-day I am amazed by the progress they have made. Not only in their piano performance, but also academically. Ms. Sahar includes music history and explains with lovely little stories about the composers how this relates to their performances. She explains the history of the time period, the art work, the architecture. Her teaching is very thorough and detailed. Highly Recommended!"

"Jamila is a great teacher! Really patient."
Book a Lesson
Times displayed in UTC