Background Check Completed
Instruments

Acoustic Guitar, Music Theory, and Classical Guitar

Skill Levels

Beginner, Intermediate, and Advanced

Genres

Classical, Latin-American, modern

Lesson Duration

40 minutes

Age Groups

All Ages
Isabella Abbonizio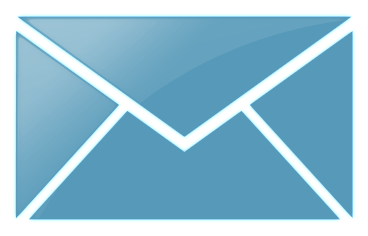 Contact Me
Experience the most effective guitar lesson! Improve your skills, learn the best technique!
Teaching Philosophy
My philosophy for teaching lies in the basic belief that music should be fun and expressive. The way I teach guitar to beginners is to engage them through easy songs, and offer all my students a customized teaching style that encourages their development of musicianship, individuality, and love for music. I have plenty of patience with my students and have a unique approach for each one. In addition to teaching the classical tradition, I encourage my students to learn to play pop and other generas and arrange songs that they want to learn to keep them motivated and inspired. I am currently on the faculty of The Harlem School of the Arts as well as teaching privately.
Experience
I taught guitar in a number of private and public music schools and academies in Italy and USA. Currently I am on the faculty of The Harlem school of the Arts in New York City.
I perform in theatre and music halls internationally. Presently I'm a member of the Brooklyn Guitar Quartet and Contemporanea Guitar Duo.
Beside a guitar performer and teacher, I'm a Ph.D. in musicology and I taught music theory and music education at RomaTre University for three years.
Credentials
B.A. in classical guitar
M. A. in musicology
Ph.D. in musicology
1st Prize at Pescara musica International competition
Founder of Griselda Ponce de Leon Music Society in Rome (Italy)
Founder and Artistic Director Lanciano International Guitar Seminar
International Exchange Project Manager for Estate Musicale Frentana (Italy)
GuitArt Magazine North American Correspondent
Affiliations
New York University visiting scholar
New York City Classical Guitar Society member
Guitar Foundation of America member
GuitArt Magazine North-America correspondent
American Musicological Society member
"I've been a student of Isabella's for 6 months ,and could not be happier. Besides being an outstanding musician/performer, she is a patient, well organized, and engaging teacher. Her approach to teaching really works . As the pieces become more complex, she breaks down each piece measure by measure, line by line , until I'm actually playing things I thought were way over my head. I highly recommend Isabella to any student willing to commit the time and effort to learn classical guitar."

"When shopping around for lessons, I quickly discovered there are a lot of great guitarists out there, but great teachers are rare. Isabella excels not only as a master player but also as a patient and succinct tutor who will take your playing to the next level-- I can't recommend her lessons more."
Book a Free Trial Lesson
Times displayed in UTC