Background Check Completed
Instruments

Voice

Skill Levels

Beginner, Intermediate, and Advanced

Genres

pop, rock, gospel, jazz, blues, broadway

Lesson Duration

45 minutes

Age Groups

6+
Houston Simmons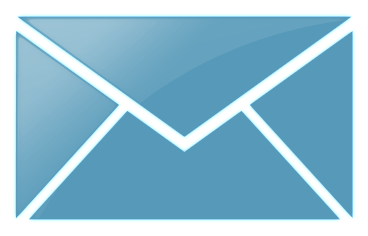 Contact Me
I've worked with John Legend, Yolanda Adams and taught voice at Harlem School of the Arts in New York City.
Teaching Philosophy
I tailor each of your lessons for you. Each person has their own level of talent and set of needs.
To jump-start you in becoming a great, exceptional singer, I use my proven method in "How to Sing in 4 Simple Steps". I show you how to use the simple natural techniques explained and you begin to see and hear immediate improvements in your singing voice.
The lesson format is:
• Review "How to Be a Great Singer in 4 Simple Steps"
• Breathing exercise
• Vocal warm-up
• Work on song (of your choosing)
By using this technique and process, my students have achieved dramatic singing success. You will too.
Experience
Houston Simmons began his own music record company, Kingdom Enterprises, Inc. in New Orleans, Louisiana. From this, he produced seven full-length album recordings, one of which received a Grammy Nomination.
Houston Simmons wrote and presented his first off-broadway production, "Hark! Christmas in the Raw!!". From this, he was highlighted in a full-page feature of "Spotlight" on City People in the December 11, 2000 issue of the Daily News newspaper and the December 1, 2006 issue of the Our Time Press newspaper.
Twice has Houston Simmons been invited to bring a group of singers as the sole representatives of the USA in the largest international music festival in London, England. He was featured in an interview on a global radio broadcast of the British Broadcasting Corporation (BBC) and the autumn/winter 2002 issue of The London Arts Cafe Magazine.
Credentials
Bachelor of Music from Loyola University of the South
Master of Music degree from New Orleans Baptist Theological Seminary
Arranged, composed and orchestrated music for the New Orleans Philharmonic Symphony Orchestra and the New York Orchestra
Affiliations
Alpha Sigma Mu
"I could not have been happier. Mr. Simmons was absolutely what I was looking for. Not only is he extremely knowledgeable (which is obvious by his resume), but he is able to explain vocal exercises and music in a down to earth way so that it is not overwhelming for beginners like me. I would find it hard to believe someone, beginner or professional, would not only benefit from working with Mr. Simmons, but also have the time of their life doing it!"

"i think he's a very good teacher im looking forward to working with him"
Book a Free Trial Lesson
Times displayed in UTC