Background Check Completed
Instruments

Clarinet

Skill Levels

Beginner and Intermediate

Genres

Classical, Sacred, Gospel, Jazz

Lesson Duration

30 minutes

Age Groups

13+
Fran Beaudry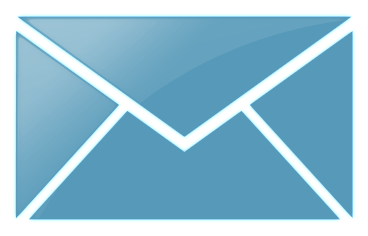 Contact Me
Clarinet specialist ready to help you attain the next level of your musical development.
Teaching Philosophy
Music should be a joy to the performer as well as the audience. I am available to help students prepare for concerts, concerts or just pleasure! Using traditional method books, etudes and solos as a base, I also encourage my students to explore their own musical tastes. Book a free trial lesson and let's meet!
For more information, visit me at http://www.beaudrytunes.com
Experience
As a professional clarinetist, Fran Beaudry is a strong advocate of instrumental music education. She has over 30 years' experience in musical education and performance. She is active in several church and community bands and orchestras, as well as being a professional freelance clarinetist.
Credentials
BS degree from Liberty University, Lynchburg, VA. Also studied music at Cornerstone University, Grand Rapids, MI and Blue Lake Fine Arts Camp, Twin Lakes, MI.
Affiliations
Twitter: FrannieBeau
Association of Christian Schools International Teaching Certificate with endorsement in music.
Member of International Clarinet Association
"Ms. Fran Beaudry is a very good Clarinet teacher. She is very patient and knowledgeable. My son thinks she is the best teacher ever! :)"

"Definitely one of the best teachers I've ever had the pleasure to meet. I used to have the hardest time with even just reading notes but with her help she did not only make it easy and fun, she didn't give up until I had fully grasped the concept. I definitely would recommend her to anyone!"

"Mrs. B is one of the most skilled music/drama/speech teachers I know. Not only were my experiences in her classes/productions very educational--I credit her with much of my development as a public speaker and an actor--but they were very fun. Balancing fun and discipline can be difficult, but she does it with ease. She totally understands that the arts needs to be fun and is very good at interacting with & relating to her students. But you are going to be stretched and come away a better artist."

"Mrs. Beaudry is a dedicated and helpful teacher. On several occasions I had to stay back for extra help she was always willing to dedicate herself to her students."

"I enjoy working with Fran, she encourages me, doesn't get frustrated with me when I mess up. She listens to my question and shows me weither in fingering or reading music where I need to make corrections. I would definitely recommend her as an instructor. I also enjoy the ability of working from home on my time. Thank you ZOEN."