Background Check Completed
Instruments

Keyboard, Music Theory, Piano, Songwriting, and Voice

Skill Levels

Beginner, Intermediate, and Advanced

Genres

ALL genres-Classical, Jazz, Pop, Rock, R & B, Standards, Rag Time, Broadway, Opera, Acoustic

Lesson Duration

30 minutes

Age Groups

All Ages
Fawn Akasongirl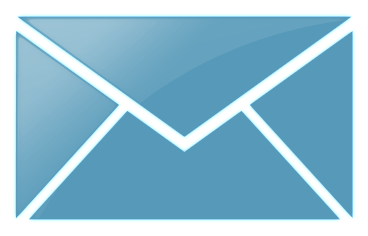 Contact Me
Get FAST Results with Award Winning Top 10 Billboard Hit Recording Artist/Singer/Songwriter/Composer- Students-Disney, Idol, The Voice, Nick, X Factor
Teaching Philosophy
I teach what's needed & tailor lessons to personal goals. I've been coaching Piano, Voice, Songwriting, Voice-over's, Jingle Singing, Performance, Studio Producing for 20 years.
Voice-specializing in Body Programming & Seth Riggs technique-range, breathing, placement, singing correctly, all languages, opera, jazz, pop, Broadway, jingle singing, scat singing, blues, rock, hip hop, r and b, children's, more.
Piano & Songwriting-all genres.
Experience
• Lyric/Songwriting - Marty Panzer/Pat Pattison
(Grammy award winning lyricist/top songwriting book author)
• Seth Riggs Vocal Coach To The Stars
• Body Programming
• Injured Chords/Vocal Therapy/Voice Rehabilitation
• Coach "Special Needs" children/adults
• Music Therapy
• National/International TV & Radio Commercials
• Singer/Songwriter of Top 10 Hits/TV & Film Placements
• Dance & Acting Training
• National TV Commercials at age 6 months
Credentials
•Berklee College Of Music
•Juilliard
•Boston Conservatory Of Music
•Singer/Songwriter of Top 10 Hits/TV and Film Placements
•Grammy/NARAS
•ASCAP
•BMI
Affiliations
•Recording Artist/songwriter of Billboard Top 10 Hit song "Wish U Love"
•Award Winning ASCAP Songwriter/Lyricist
•Idol/America's Got Talent/The Voice
•2013 EOTM Award- Best Female Artist & 2 Noms Best Pop Video, Pop Song
•2015 Gelderhead Award - Holiday Magic CD For Children's Hospital International
•(2) 2009 JPF Music Award for Best Dance Single Of The Year & Best Dance Song
•2011 VH-1 Songwriting Award
•5 Elovox Vocal Jazz Awards
"Today was my first lesson with Fawn and I must say, I was very impressed. This lady knows her stuff and I learned so much just from a 30min session. So excited for my next lesson w/ her!"

"incredible teacher. she was able to get to the source of my issue & fix it straight away. i keep coming back to her when i hit a wall. there is no one better than fawn to learn from. i see her as an investment in my future. i'm surprised she keeps her rates so reasonable. other teachers of her caliber charge triple what she does. this says a lot about her as a person, she is very giving & wants to see people succeed. i look forward to working with her again, she's changed my voice for the better"

"Fawn knows what she's doing. With a hit song under her belt, songs in film and television and all the TV appearances/live shows she does, you'd think she'd be pretentious. Nope! She's completely down to earth, eager to share her experience /career with every one she teaches. I'm impressed with the fact that she IS so busy, yet finds time for text messages/phone calls when I have a question about voice or piano. She's helped undo damage to my vocal chords from a precious teacher."

"I learned more in 30 minutes with a vocal lesson than I've learned in years of destructive music and voice lessons from teachers all over the US. She's got a fantastic ear and is able to pinpoint problems so quickly. She's also no-nonsense, but is also very encouraging and inspiring. She's very talented at getting the best out of new people and seasoned performers alike. Highest recommendation. After her lessons, I had a huge gig at the Orange County Fair with Roger Daltry headlining!"

"She was great! I really learned a lot from her and also my voice has improved as I continue to practice the tips she gave me. :)"
Book a Lesson
Times displayed in UTC