Background Check Completed
Instruments

Voice

Skill Levels

Beginner, Intermediate, and Advanced

Genres

Pop, Blues, Rock, Country,Classical, etc...

Lesson Duration

30 minutes

Age Groups

6+
Ellen Smith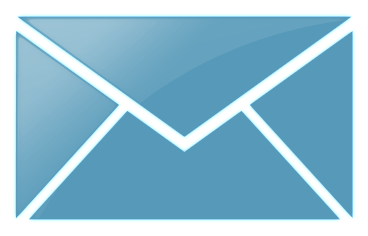 Contact Me
Voice lessons for All Ages, All Styles of Music! Unleash your inner Superstar!
Teaching Philosophy
If you want to learn how to sing, I will assist you in enhancing your natural vocal talent. Your vocal lessons will be individualized based on your goals, your choice of music, and your preferred area of study and I can help with the evaluation. Working with a vocal coach is a smart step toward personal and professional achievement at any level. All ages and all styles of music are welcome.
I will be your guide to help you reach your goals, whether it's just to sing a bit better for your own personal achievement, to help with auditions, or to advance your professional music career. Let's work together to heighten your own awareness of your natural talent and creativity in a fun relaxed environment.
Experience
Working as a professional singer and musician for over 24 years, I'm able to share my extensive knowledge with those that have an interest in music and singing. After starting my first working band at a very early age, I was able to rise up through the ranks as a lead vocalist, session singer, jingle singer, songwriter, producer and stage show manager. Performing with many bands as a lead vocalist for pop and country bands, jazz and blues, and rock bands, I eventually broke out as a solo artist with much worldwide success under the stage name "Eliana."
After spending 10 years in Hollywood, California, I had a great desire to start a family so I retired from traveling several years ago and have settled in Aurora, Colorado. As a professional Vocal Coach and Singing Instructor, I have worked with small children and older adults as well as celebrity recording artists and many dedicated singers in between. I'm committed and focused on providing the highest quality service for your singing lessons or music consultations, whether they be in person lessons or live online music lessons.
Credentials
Professional Singer - 24 years.
Vocal Coach - 19 years.
Commercial Jingle Singer - 12 years.
Recording Session Vocalist - 20 years.
Award Winning Jingle Writer and Producer.
Extensively traveled the world performing in the United States, Canada, and Europe.
Performances with Sheryl Crow, Patty Loveless, Trisha Yearwood, Judy Collins, Hypnogaja, Eddie Money, Leann Rimes, Colin Raye, The Lettermen, and many other artists.
Meredith Brooks' 1998 European Tour
Back up Singer for Eddie Money's "Can't Hold Back" world tour.
Worked with Alzheimer's patients with focus on Music Therapy.
Preschool Music Education - Fall of 2010.
"Ellen, is such a great choice, and i am glad i was able to find her. She is so cheerful, and she makes you feel so comfortable the first time you meet with her, i had not one nervous feeling, and i am very shy and nervous and i didn't feel shy or nervous.. I believe i can accomplish great things with Ellen. She has so much experience, and can do wonders. Please give Ellen a try, and what i also like is she lets you know she cares, she told me she will be here to help me with my career :) ."

"Today was my first voice lesson in my life, and my teacher was Ellen Smith. Ellen did a great job with the introduction, she is so soulful and joyful about her job and singing. You can tell she'll make learning a very positive and encouraging situation. I look very forward to continuing with her."
Book a Free Trial Lesson
Times displayed in UTC