Background Check Completed
Instruments

Flute

Skill Levels

Beginner, Intermediate, and Advanced

Genres

Classical, improvisation, Latin American styles (i.e. tango, choro, samba, bossa nova), Bollywood, Indian

Lesson Duration

30 minutes

Age Groups

6+
Dr. Jessica Quiñones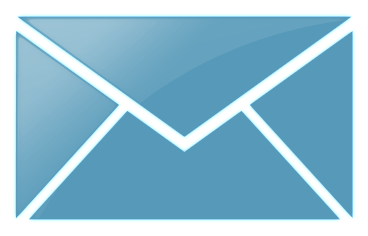 Contact Me
International flutist offers expert flute training for all levels: classical, tango, and more
Teaching Philosophy
My approach to our one-on-one flute lessons together will always center on your individual artistic needs. I honor everyone's unique musical gifts. Because i don't think that all flute players should play and sound the same in their interpretations, i am passionate about teaching my students not only technique, but also helping them to find their own brand of expression, feel and style. See www.JQflute.com for more.
Experience
Jessica has been a flutist for 25 years--only at the young age of 22 she was named by America's Music Teacher National Association (MTNA) as one of the "Best Private Studio Teachers under the age of 30".
Jessica international flute career has taken her from her native New Mexico across the world to London, Glasgow, Paris, Buenos Aires and beyond, plus an ongoing list of performances in venues across the world. She currently lives in England.
Credentials
PhD in Flute Performance
University of Huddersfield, England, UK,
Master of Music (MMus) in Flute Performance
Royal Scottish Academy of Music and Drama (now called the Royal Conservatoire of Scotland), Glasgow, Scotland, UK
Bachelor of Music (Bmus) in Flute Performance
University of Denver, Lamont School of Music, Denver, Colorado, USA, and
Guildhall School of Music and Drama, London, UK
Affiliations
National Flute Association USA (NFA)
Incorporated Society of Musicians UK (ISM)
Royal Musical Association UK (RMA)
British Forum for Ethnomusicology (BFE)
British Flute Society (BFS)
"I first went to Jessica as an adult learner, after completing years of study and finally having the chance to focus on something I wanted to do. Jessica's love and enthusiasm for the flute came across instantly, she is a warm, kind, patient and wonderful teacher who makes her students feel like they are the most important person to her in the world to her. Her knowledge about music and flute is incredible, her wisdom knew no bounds and every lesson she approached with energy and enthusiasm to share that with you. My playing and learning came on tremendously ending in the highlight of been able to play at my wedding. Her enthusiasm and passion for the flute will always stick with me and whenever I get stuck I just remember what she said right in our first lessons "if you don't spend time building the foundations of your flute house then it will fall down", it spurs me on everytime! I cannot thank Jessica enough and any student would be incredibly lucky to have her as a teacher."

"When I first met Jessica, I was 13 and still just a serious beginner on the flute. It's because of her patient teaching that I was able to advance as far as I did. She encouraged me not to be shy and to bring in scores that I wanted to learn to play. Under her teachings I learned how to listen to music in a different way, to pick up a piece of sheet music and to have the skills to sight read it with no problems. She even had the patience to handle my extreme shyness and eventually helped me out of my shell with music. And for that I'll always be grateful. She also has a very flexible teaching style that easily changed to suit each player's needs. Because of her, music is still a huge and important part of my life and I can't thank Jessica enough for that."

"I was an adult when I decided I finally wanted to learn how to play the flute. Thank goodness my first teacher was Jessica! She was amazing. So talented. So knowledgeable. So professional. So patient. So inspiring. So thorough. So passionate about the flute -- whether playing one, or teaching someone else how to play. If you chose Jessica as your instructor, you will not be disappointed. Lucky, lucky you!"

"Jessica's approach to teaching is wonderful and makes learning the flute both a fun and rewarding experience. I felt that my lessons with her were really tailored to suit my individual goals yet still challenged me to improve all areas of my flute playing. As a teacher, Jessica is unfailingly patient and encouraging, greeting each lesson with positivity and a genuine enthusiasm for flute performance. Her feedback was always constructive and insightful. I cannot recommend her enough!"

"I came to Jessica for flute lessons at the age of 57 years old! I previously had a very poor experience with a teacher and a friend recommended her. She gave me a whole new insight into flute playing and helped build my confidence. I really looked forward to each lesson with her, which was such a positive experience, and I felt so proud that someone of her 'calibre' could take someone like me on for lessons. I will always remember those early days trying to learn my scales, but never worrying because she was always so patient and encouraging. A huge thank you!!!"

"Lessons with Jessica have been an inspiring experience. I really felt she gave me a tailor-made approach designed to improve my weaknesses while highlighting any strengths. It stimulated me to work hard and to enjoy the flute, not just to feel a pressure to take exams (though as a nice side-effect, I did well in the exam I took during my time with her!). She's a wonderful teacher."

"Jessica is an inspiring teacher. Whatever the level of the pupil, and whatever the problems are, she gives wholehearted and thoughtful attention and understanding."

"Lessons with Jessica are very clear, and enjoyable. Her teaching approach is in direct response to me as an individual. The practice she suggests help me in explong in and around the parts of my playing that challenge me. Her teaching approach is dynamic. She is a real pleasure to interact with."