Background Check Completed
Instruments

Voice

Skill Levels

Beginner, Intermediate, and Advanced

Genres

Classical, Musical Theatre, Pop, Rock

Lesson Duration

30 minutes

Age Groups

6+
Dr. Frank Ragsdale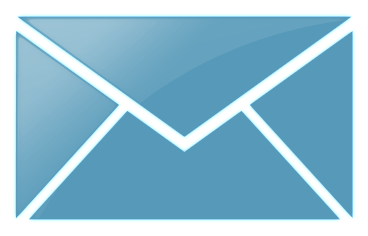 Contact Me
Voice professor at one of the premier music schools in the country.
Teaching Philosophy
I believe that teaching is the most important profession one can have. As a professor of voice, it is my main responsibility to teach my students how to become better singers and musicians. But it is my job as an educator to teach my students the process of learning. I believe it is vital that I give each student the tools he or she needs to do the job I ask of her or him, and hopefully, at the same time, what is learned will help in all aspects of life.
Singing is an organic process and much of what a student must learn to do is let go and allow the voice to sing instead of trying to make it sing.
I also believe that singing is something we do, and not who we are. It helps to make life a wonderful place and brings beauty to us and to all those around us, but it alone does not define who we are as individuals.
I teach that the process is just as important as the performance. Singing is a life long pursuit that has no final destination, which if understood, adds to a life of joy and fulfillment for the both the student and the teacher.
Experience
I have performed in opera, oratorio, musical theatre, and recitals throughout the United States, Canada, Australia, Europe, South Africa, the Middle East, and Central America where, for three consecutive years, I was invited by the U.S. Embassies of Costa Rica and Honduras to give recital tours and master classes.
I have performed in venues including Carnegie Hall, Avery Fisher Hall, Cairo Opera House, Mechanics Hall, Cathedrale Notre Dame de Paris, San Marco di Venizia, and St. Martin-in-the-Fields. My operatic roles include Rodolfo from La Bohome, Alfredo from La Traviata, Don Ottavio from Don Giovanni, and Tamino from Die Zauberflote. I have performed musical theater roles including Tony from West Side Story, Freddy from My Fair Lady, and Sam from Street Scene.
In addition to my experience as a performer, I have directed opera, musical theater, and theater productions. I taught at Thayer Conservatory, Columbia Union College, Plymouth State College, New World School of the Arts, and the University of Miami before making his home at Oklahoma City University. I am a member of The National Association of Teachers of Singing, College Music Society, and Pi Kappa Lambda.
Affiliations
National Association of Teachers of Singing, Classical Singer, College Music Society.
Book a Free Trial Lesson
Times displayed in UTC