Background Check Completed
Instruments

Clarinet, Music Theory, Saxophone, Drums, Flute, Music Production, Recorder, Songwriting, and Voice

Skill Levels

Beginner, Intermediate, and Advanced

Genres

Jazz, Classical, Blues, Latin, Rock, Funk

Lesson Duration

30 minutes

Age Groups

All Ages
Dave Klein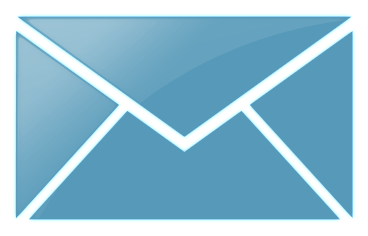 Contact Me
Wonderful Saxophone and Clarinet Lessons that are fun!
Teaching Philosophy
Classes for beginners will focus on tone quality, articulation, rhythm, reading music, and playing in time. Students will learn breathing and fingering techniques as well as structured routines for practicing at home. Intermediate players will begin by mastering the 12 major scales and arpeggios in straight and swing patterns. Basic 12-bar blues structure will be introduced and students will learn to improvise using the blues and pentatonic scales. Students will begin to develop an appreciation for different styles of jazz through listening and ear training. At the advanced level, students will practice sight reading and will become comfortable soloing in a variety of keys and styles. Various Minor and Modal Jazz structures will be taught, with a heavy emphasis on improvisation and transcribing solos.
Experience
I grew up in the Washington DC area playing Clarinet, Alto Sax, Tenor Sax, and Baritone Sax. I attended Walt Whitman High School and was a member of its award winning Jazz Ensemble as a Tenor Saxophonist. In 2003 I was selected as the lead Alto Saxophonist for the Maryland All-State Jazz Ensemble.
I went on to study Jazz at Emory University in Atlanta under Gary Motley and E.J. Hughes. I led the "Dave Klein Jazz Quartet" based out of Atlanta for 3 years. Since graduating in 2007 I've traveled extensively - working in places such as Kenya and Israel - but have returned home to the D.C. area to share my skills as a music educator with over 16 years of playing experience, and 3 years of private teaching experience. Some of my influences include Be-Bop saxophonists Charlie Parker, Sonny Stitt, and Lou Donaldson.
"My first lesson with Dave was packed with his great musical insight about saxophone techniques and methods. As a "older" returning student to the sax, he made the lesson very interesting and took the time to listen to my playing before making some great suggestions. We even had an quick jazz play-along duet that was great! All of this in a half hour. Great instructor!"

"I approached David that I wanted some lessons on Alto Sax. I also said I didn't read or write music; just played by ear. I taught myself blues and jazz harmonica the same way and I am a Pro at it in less than 5 years. He agreed- almost like teaching a blind person. He is patient with newbies and his methods of teaching was exactly what I was looking for. Great teacher; recommend it to anyone who wants to do just improvs like me."
Book a Lesson
Times displayed in UTC