Background Check Completed
Instruments

Flute

Skill Levels

Beginner, Intermediate, and Advanced

Genres

classical, contemporary, pop, band, orchestral, chamber music

Lesson Duration

30 minutes

Age Groups

6+
Danielle Hundley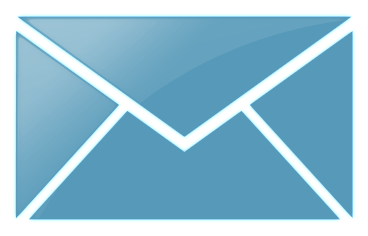 Contact Me
My students win coveted spots in select ensembles and achieve superior ratings at contests and competitions.
Teaching Philosophy
Danielle Hundley believes that flute lessons should develop each student as total musician. In addition to the important fundamentals of flute playing, Danielle emphasizes composing, chamber music participation and music appreciation in her studio. Ms. Hundley works hard to develop a learning plan, adapted to meet the needs of each student as an individual. She creates a nurturing environment, with the right balance of challenge and encouragement for beginning students (youth and adult) through advanced, pre-conservatory flutists.
Experience
Danielle is a conservatory-trained flutist with both a bachelor and masters degree in flute performance and over 10 years of teaching and coaching experience. Working as a freelance musician in Boston for the past five years, Danielle has a wide variety of performing experience, including orchestral and solo performances, masterclasses with world-renowned flutists and chamber music concerts.
Danielle's students have won coveted positions in youth symphonies and chamber ensembles and have received superior ratings at state and local competitions.
Ms. Hundley believes that she benefited from many fine teachers, including Robert Willoughby and Katherine Borst Jones. It is her desire to pass down the rich, musical heritage that she has gained from working with these fine flutists and pedagogues to her own generation of students.
Current faculty appointments include:
Cincinnati Music Academy
Music Makers
Credentials
The Longy School of Music, Cambridge, MA
Master of Music in Flute Performance with Distinction
• Student of Robert Willoughby
• Longy Concerto Competition- Winner
The Ohio State University (OSU), Columbus, OH
Bachelor of Music in Flute Performance
•Flute and pedagogy studies with Katherine Borst Jones
Affiliations
The National Flute Association, The Central Ohio Flute Association, MTNA
"Danielle is an awesome teacher! She always keeps me motivated, and pushes me to do my best all the time. I honestly don't know where id be in my flute playing right now if i didn't have her. I recommend her to anyone that is looking for a teacher :)"

"Danielle started teaching me flute when I was 11 years old. I had tried unsuccessfully to make a noise for 6 months at school. After a month of lessons she had taught me how to make a noise and some songs as well. She shared her skill with me as I grew up and by my senior year of high school I was first chair in the school band. She is an amazing teacher and I thank her teaching me and helping me shine through the years."

"I enjoy learning flute with Danielle very much. I never expect as an adult flute beginner can learn so much in a year's time. Danielle really understands students and tailors lessons for them. Having lessons with Danielle is challenging also enjoyable, I got good practice every week, which helps me improve my tone, playing skills a lot. My dream of playing flute is coming true with Danielle's help!"

"Danielle Hundley is one of the Greater Cincinnati Area's most proficient flute instructors. Not only is she a fantastic player, but her teaching methods and skills exceed student expectations. She is encouraging, yet pushes her students to be the best they can be and to practice hard to achieve short term and long term goals. Danielle is always available for help and is willing to go the extra mile to see her students succeed."

"Danielle is a wonderful flute teacher! She's professional, approachable, enthusiastic, and an amazing flute player. As an amateur adult student, I'm impressed with her ability to tailor her teaching methodology and motivational approach to keep me interested, challenged and having fun. Danielle has endless patience and her enthusiasm for playing the flute is contagious. Danielle is one of the best teachers I've had (regardless of the subject) and I highly recommend her."
Book a Lesson
Times displayed in UTC