Background Check Completed
Instruments

Acoustic Guitar, Clarinet, Flute, Music Theory, Piano, Saxophone, and Composition

Skill Levels

Beginner, Intermediate, and Advanced

Genres

Classical, Pop, Folk, Bluegrass, Rock

Lesson Duration

30 minutes

Age Groups

6+
Celeste Gates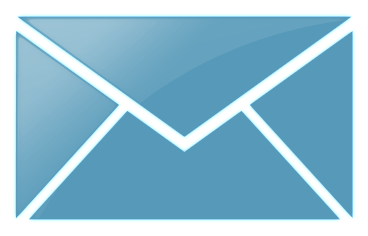 Contact Me
"Make a joyful noise" and together we will achieve all the enjoyment that music brings.
Teaching Philosophy
Contrary to popular belief, anyone can be successful in music. Just like any other subject, it must be learned and like any other subject some people are going to be better at it than others. So you may not be a prodigy. So what, through Realistic Expectations and a little bit of hard work, you can achieve all the enjoyment that music brings. And what's better than that?
Experience
I perform on and teach clarinet, saxophone, flute, piano and guitar. I started playing the guitar and clarinet in the 6th grade–many, many moons ago. I teach composition and I am an excellent music theory teacher: teaching simple rhythm and melody to complex rhythm and modes, atonality or just identifying jazz chords. I teach in my own studio www.realistic-expectations.com as well as online. Recommendations can be found there.
Credentials
MM - Music Theory and Composition, Virginia Commonwealth University
BS - Music Composition, Indiana University
Conductor, Northern Neck Symphony Orchestra
Member Broken Consort Piano Trio
Member Broken Consort Wind Trio
Member Northern Neck Big Band
Recomendations available at www.realistic-expectations.com
Affiliations
IAC International Alliance of Composers
The Conductors Guild
MTNA Music Teachers National Association
"Celeste is knowledgeable, passionate and patient. She never hesitates to try to approach situations with different methods or approaches that might get the message across. I took piano and guitar from her for about 10 years and thoroughly enjoyed the experience. She works equally well with adults and children."

"I have been taking music lessons from Celeste for over 10 years, and enjoy every minute of it. Celeste makes you feel that you are the only student she has, such is her focus on each student. She is exacting in accuracy, while giving positive feedback for one's progress. Above all, she stresses the musicality of the pieces, so that her students really enjoy what they are working on. She teaches a wide range of instruments and types of music to students of all ages."

"Ms Gates is an excellent teacher. She has taught me both piano and guitar. She genuinely cares about her students and tries to find music that interests them. She teaches other instruments as well. I would highly recommend her to anyone who is interested in learning to play an instrument."

""Celeste began giving my 9 year old daughter guitar lessons only after signing a 3 month contract together. I loved this level of commitment for my daughter. This strengthened my original deal with my daughter that if she saved up to buy her guitar, I would pay for lessons. Celeste has been so kind and patient with my daughter. She has helped to calm me down too when I get aggravated about lack of daily practice! She is so encouraging! ""
Book a Free Trial Lesson
Times displayed in UTC