Background Check Completed
Instruments

Harp

Skill Levels

Beginner, Intermediate, and Advanced

Genres

Celtic harp (folk harp), all genres of music

Lesson Duration

60 minutes

Age Groups

6+
Anne Roos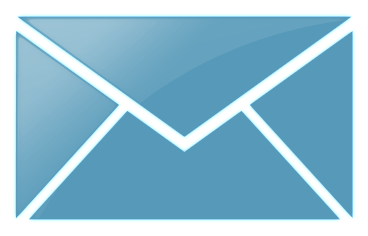 Contact Me
Anne Roos sets you on your harp adventures
Teaching Philosophy
60-minute lessons are recommended for adults, taken every other week. 30-minute lessons are recommended for children every week, because they have shorter attention spans.
Anne is happy to do a free 15-minute consultation, to assess your goals and your experience before designing a learning path that is right for you.
You will need to have your own harp, and the harp must have a minimum of 28 strings. Anne can help you find a harp to buy or rent.
Here is what Anne can help you learn:
• Proper hand technique
• Sight reading skills
• Improvisation skills
• Music theory
• Repertoire building-Learning Celtic, Classical, Renaissance, Folk, and all kinds of tunes
• Arranging music for the harp
• Accompaniment skills
• Performance skills
And much more!
Anne studied under Sylvia Woods and teacher her method for Celtic harp. Anne does not teach the concert harp, for orchestra performance. If you're not sure what your goals are, the Sylvia Woods method will help prepare you for the concert harp if you wish to take it up down the line.
Experience
Anne studied music theory and received her formal music education at the University of California, Los Angeles (UCLA). When the Celtic harp piqued her interest, she studied harp techniques from world-renowned harpist Sylvia Woods and later contributed to her book Music Theory & Arranging Techniques for Folk Harps. Anne also studied professional stage performance with Ed Hooks (San Francisco, CA) and at the Living History Centre (Novato, CA).
Anne Roos applied her formal training to teaching music for the Los Angeles Unified School District. She continues to work with students presenting educational demonstrations for school assemblies. Anne has given workshops to students in the Sacramento Waldorf School, El Dorado Union School District, Merced Union High School District, and Minden Elementary School. She has taught harp since 1987, offering educational demonstrations, focused workshops, and taking on private students.
Credentials
Anne is the author of "The Musician's Guide to Brides: How to Make Money Playing Weddings" published by Hal Leonard Books.
Affiliations
Active member of:
American String Teachers Association (ASTA)
The International Society of Folk Harpers and Craftsmen (ISFHC)
The American Society of Composers, Authors, and Publisher (ASCAP)
The Recording Academy (the Grammy folks)